Welcome to the 4-star Hotel Das Schloss an der Eisenstrasse in Waidhofen
Events. Location. Seminars. Hotel … Just 70 km from Linz and 150 km from Vienna in one of Austria's most beautiful old towns.
Experience the unique atmosphere in the Hotel Das Schloss an der Eisenstrasse in Waidhofen an der Ybbs. Our castle, built in the 17th century, stands proud atop a large cliff on the banks of the Ybbs River in the historic small town of Waidhofen. Behind the early Baroque castle gate, a modern family-run, 4-star hotel awaits you. Celebrate an event that is full of atmosphere, indulge in our excellent cuisine, hold creative meetings or spend a romantic weekend for two.
You can reach the city center right across the castle bridge that crosses the Ybbs River. In the late middle ages, Waidhofen blossomed to become an important market place for iron processing – today, decorative town houses and splendid towers characterize the cityscape.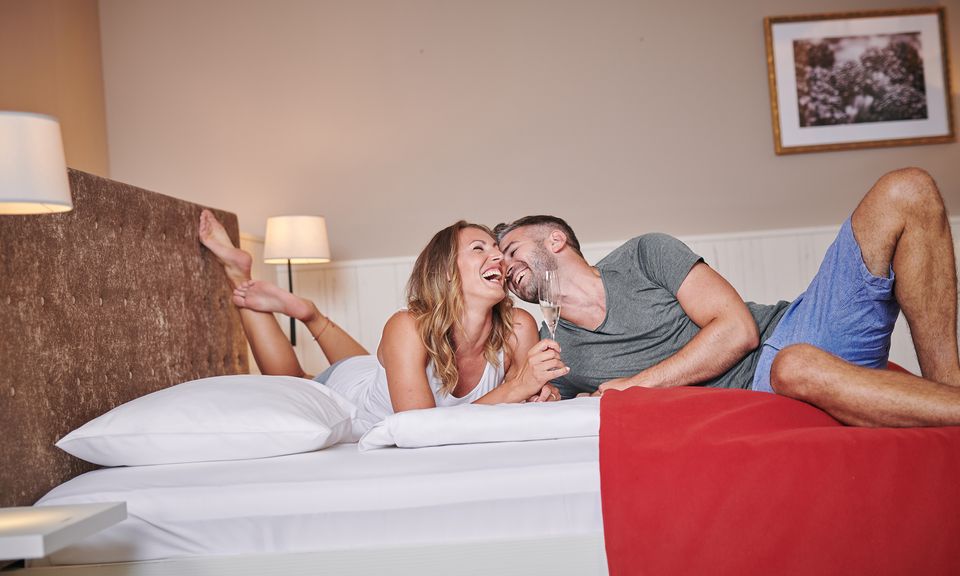 2 nights
from 
€ 322.--
price per person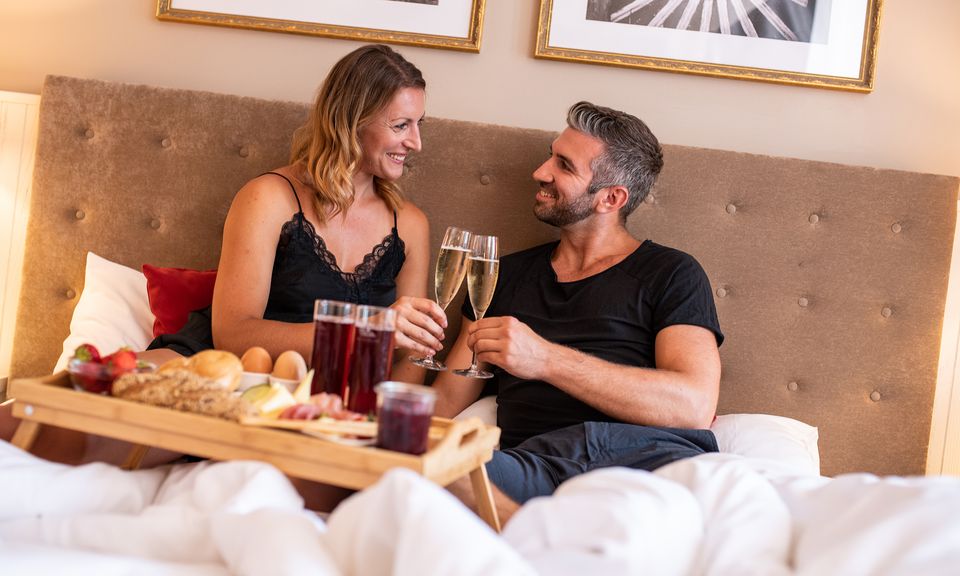 2 nights
from 
€ 358.--
price per person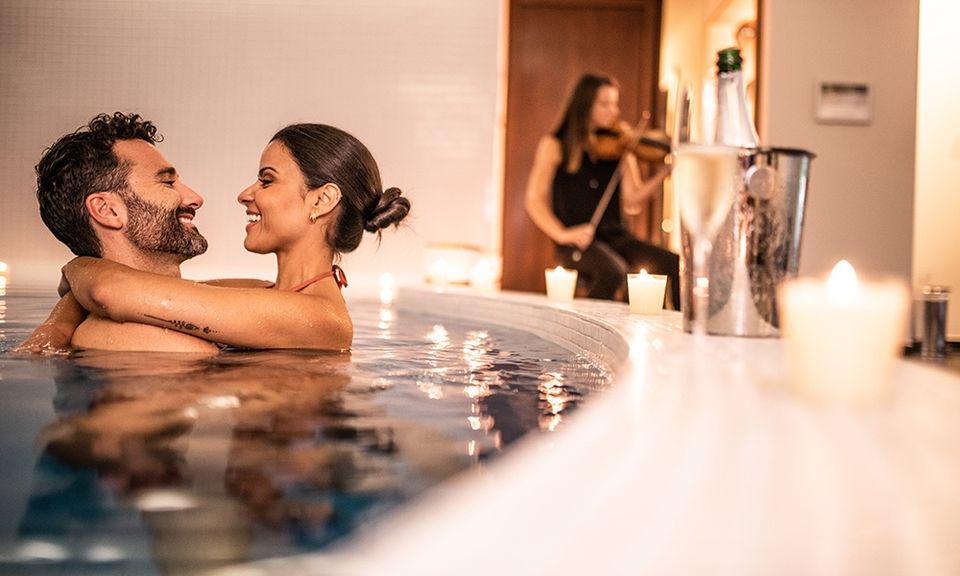 2 nights
from 
€ 574.--
price per person
Das Schloss
History & modernity come together in the castle. The Scheiblauer Family and the Schloss team welcome you in a special ambience.
Expect delightful days with us – topped off with hospitality, wellbeing and the best service in an unusual 4-star hotel. A modern building with more guest rooms, wellness & fitness area and the event center "Schlosscenter" has been added on to our historic castle.
Rooms & offers
The castle of your dreams. Modern rooms in which you feel right at home. Our hotel in Lower Austria combines romance with functional elegance.
Feel like royalty. Stay in the castle of a real perry baron: elegant, cultivated and functional. Sleep splendidly and in a cozy atmosphere. Our tower suite with a luxurious canopy bed is available for your romantic days.
More about the rooms & offers
Celebrate & enjoy
Every moment here becomes something unique. Celebrate & enjoy with a view of the historic town, Waidhofen an der Ybbs.
Our regional & international cuisine is exceedingly delicious. Our Schlossrestaurant with a south-facing terrace, red salon and Beck's Jägerstube are unusual venues for romantic weddings and creative company functions. The Ybbsilon Bar complements our offer and invites you to exciting parties. For large events and receptions of up to 450 guests, we offer a modern "Schlosscenter" with numerous festive halls.
More about celebrating & enjoying
Fit & Energetic
Pause for a moment. Let yourself be pampered on a castle holiday. Sauna, Fitness studio and the Park pool are included.
Our vitality and fitness area is an oasis of wellbeing. Relax in the sauna and indoor pool. In the summer, you can jump into the large swimming pool in the adjoining park. Welcome to action and relaxation right in the heart of Waidhofen an der Ybbs.
More about the vitality and fitness area
Events & Seminars
As a seminar hotel we offer an inspiring and modern working atmosphere. Hold your conference in up to 1,000m² of space.
The Schloss an der Eisenstrasse in Waidhofen in Ybbs is a top location for seminars, meetings and conferences. Our modern Schlosscenter is conceived to be a technically well-equipped conference venue in a beautiful location. We are seminar experts and belong to the Symposion Hotels of Austria.
The Mostviertel Region
Waidhofen is the pearl of the Ybbs Valley. The Mostviertel is a blossoming paradise. Beautiful for biking, fly fishing and exploring …
1,000 years of culture have shaped our region. Austria's cradle lies in the Mostviertel Region. Along the Iron Trail, you can see the treasures of the world of iron. The unique landscape with its rivers and gently rolling hills is perfect for relaxation. Hundreds of thousands of fruit trees transform our region into a fairy-tail like sea of blossoms in the spring.
More about the Mostviertel Region
We are looking forward to seeing you at the Schloss an der Eisenstrasse, your 4-star hotel in Waidhofen an der Ybbs.